OUR STORY
Chalke Valley Soaps was born during the first lockdown of 2020 in response to the overwhelming need for help during the pandemic. Recognizing that people needed support and care more than ever, we embarked on a mission to make a positive difference in their lives.
"When we experienced soap shortages during the pandemic, I knew that I could help those around me."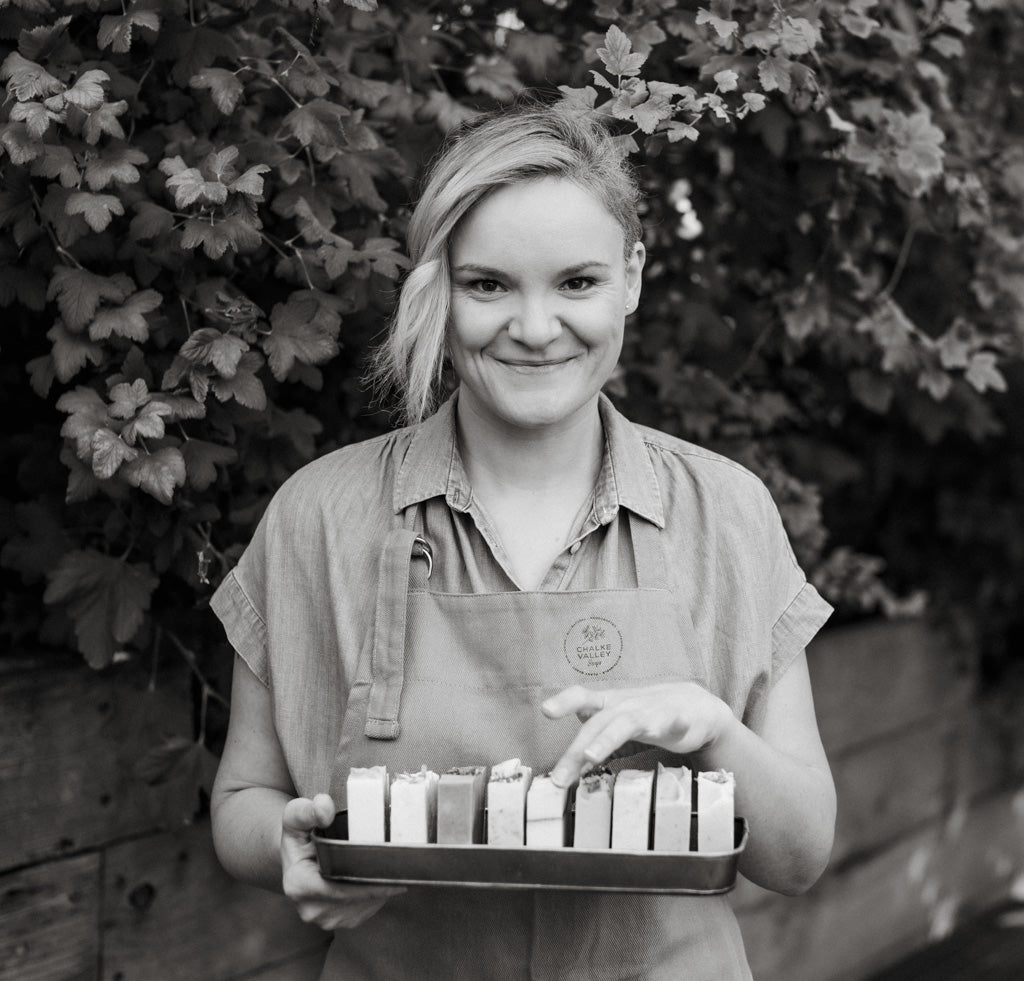 HEY, I'M HELGA
My journey with soap making has deep roots in my family. My beloved Grannie used to create her own soaps using natural lye and different fats. She told me that her mother even made her own lye from hardwood ash—an incredible feat. As a child, I was captivated by the massive, beautiful smelling soaps she made. She used them for bathing, hand washing, and even laundry.
That early influence planted a seed in my mind and ignited a lifelong love for natural soaps. My first attempt at cold process soap making was in 2010, with the guidance of my dad. We embarked on creating cinnamon soap, but unfortunately, it turned out disastrously. The bars came out brown, sticky, and barely hardened enough for use. While I wasn't pleased with the texture, I fell in love with the scent and creamy bubbles. Undeterred by the initial setback, I decided to persist, opting for the safer melt and pour method, which was safer around my young family. I started making simple soaps for personal use and as thoughtful gifts. At the time, I was living my dream as a professional photographer.
However, life took an unexpected turn in September 2019 when I had an almost fatal accident during our family holiday in Greece. Suffering from a broken leg and hip, I faced a long road to recovery. Just as I was ready to return to work, the world was struck by a virus, thrusting us into a pandemic...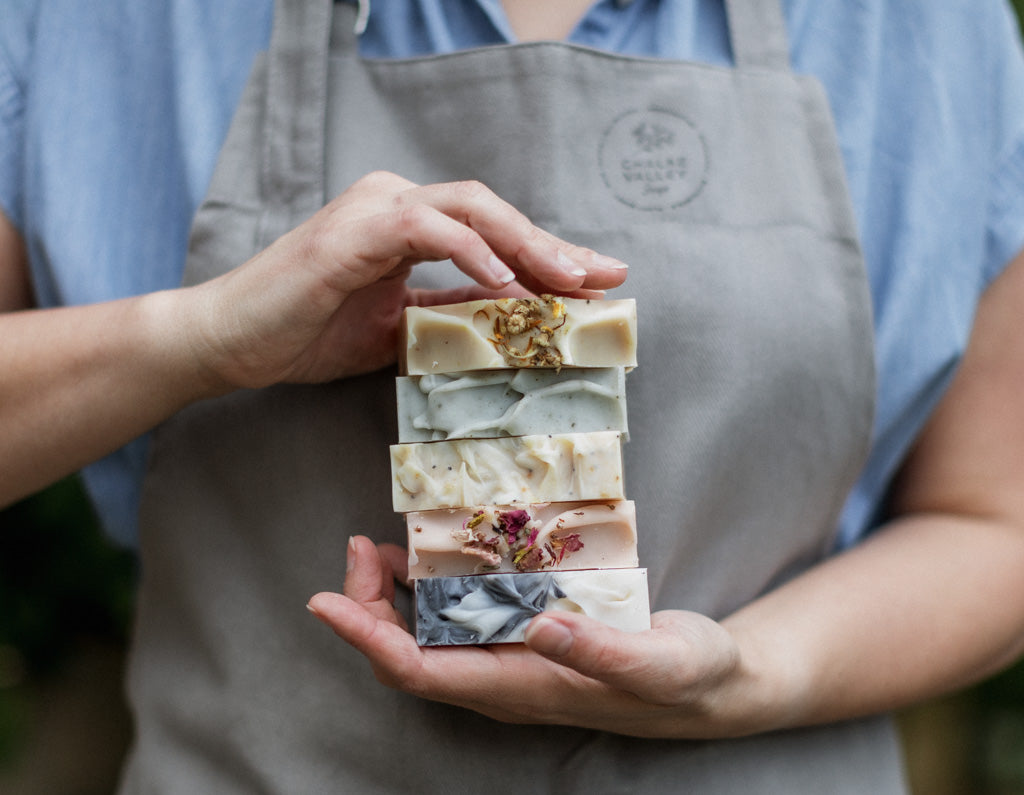 When soap shortages hit during the initial months of the pandemic, I knew I had the ability to help those around me. With the unwavering support of my family, we began making melt and pour bars using soap bases I had left in the cupboard from previous projects. However, I soon switched to the "real" cold-process method, as I wanted to create soap bars from scratch and have full control over the ingredients used. This became my opportunity to not only produce completely natural soaps but also ensure that every aspect of my products was environmentally friendly, leading to zero waste.
During the pandemic, we left small soap bars outside our house on a daily basis with a small suggested donation to help cover the costs. Word soon got around and our little soap kitchen became very popular. Overwhelmed by local feedback and donations, we were able to produce larger soap bars and we started to make contributions to our local NHS trust.
We dedicated ourselves to mastering the cold process method, learning from failures, practicing tirelessly, and embracing patience. Through these efforts, we have developed a unique and luxurious formula that not only looks and smells amazing but also proves to be gentle on both the skin and the planet.
Our commitment lies in crafting high-quality, healthy skincare products that capture the hearts of our customers. Whether it's a personal indulgence or a cherished, eco-conscious luxury gift, our soaps aim to create a lasting impression.
We are deeply passionate about taking care of our beautiful planet, and we take pride in creating sustainable, zero-waste products packaged without plastic. Nestled in the breathtaking countryside of Chalke Valley, Wiltshire, our Soap Studio serves as the heart of our operations.
As we continue on this journey, we remain devoted to our mission of providing exceptional, eco-friendly skincare experiences. Thank you for being a part of our story.
Warmest regards,
Helga & Family