Where Nature & Luxury Gracefully Come Together
Premium-quality botanical soap and skincare handmade in small batches using the finest natural ingredients.
Our professionally formulated products are scented with pure essential oils, coloured with mineral-rich clays, and infused with organic botanicals to nourish both skin and soul.
Delivered in beautiful plastic-free packaging, always!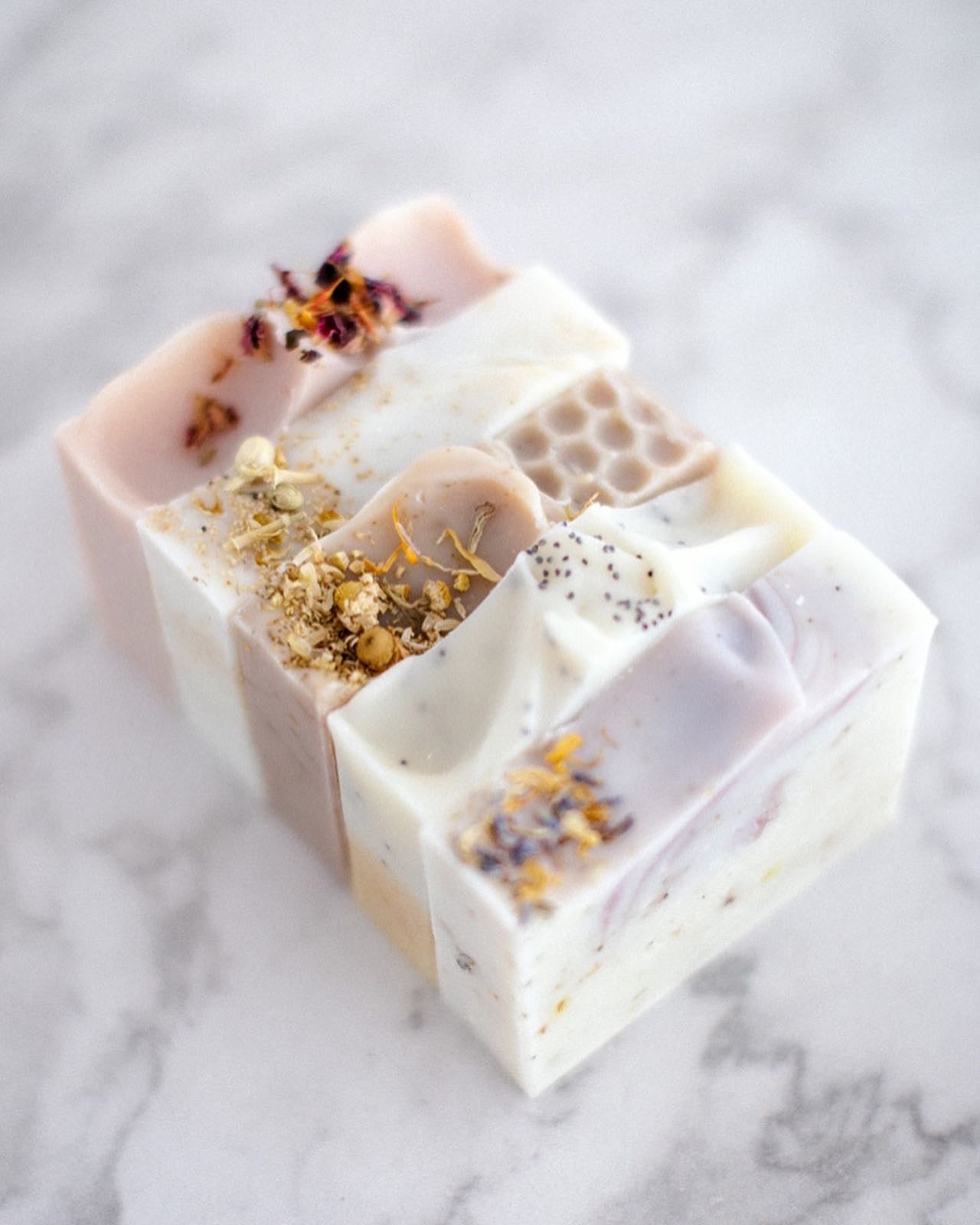 CREATE YOUR OWN BUNDLE AND SAVE
10% OFF 3 bars with code 3BUNDLE
15% OFF 5 bars with code 5BUNDLE
SHOP SOAP BARS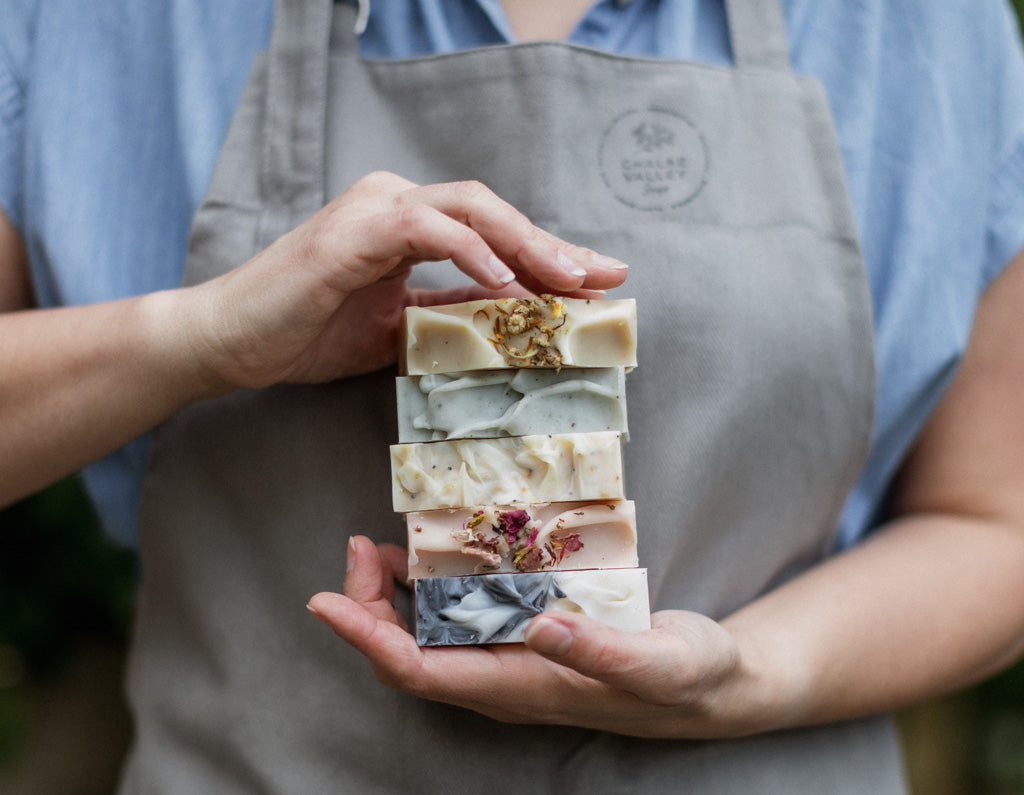 BORN IN LOCKDOWN
Our story began in early 2020, driven by an urgent desire to support those in need during challenging times. While Chalke Valley Soaps emerged as a response to the pandemic, it marks only the beginning of a remarkable journey...
READ OUR STORY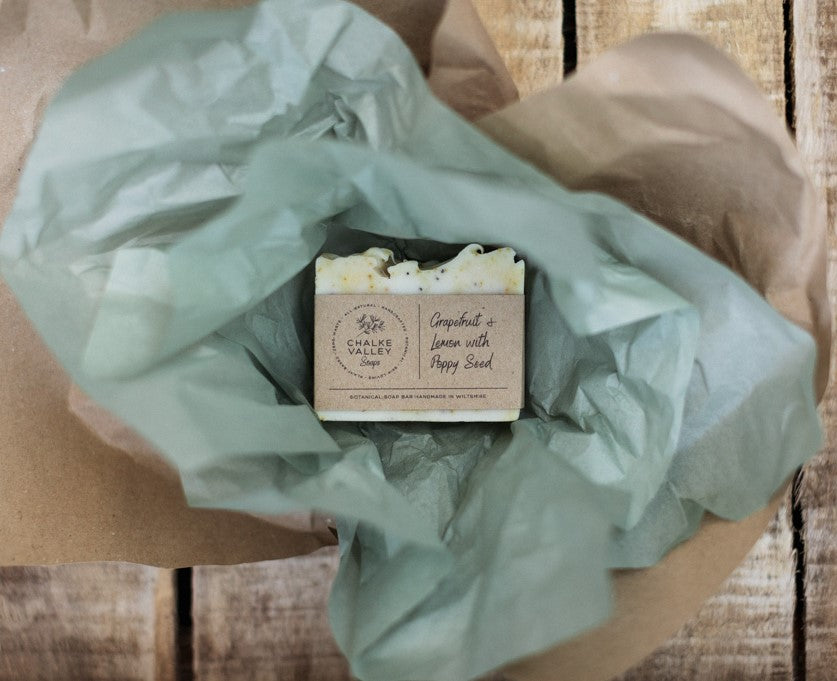 ECO-CONSCIOUS MINDS
With an unwavering passion for our beautiful planet, we take pride in crafting 100% clean, zero-waste products, meticulously packed and delivered without any plastic, demonstrating our commitment to environmental sustainability...
LEARN MORE
OUR VALUES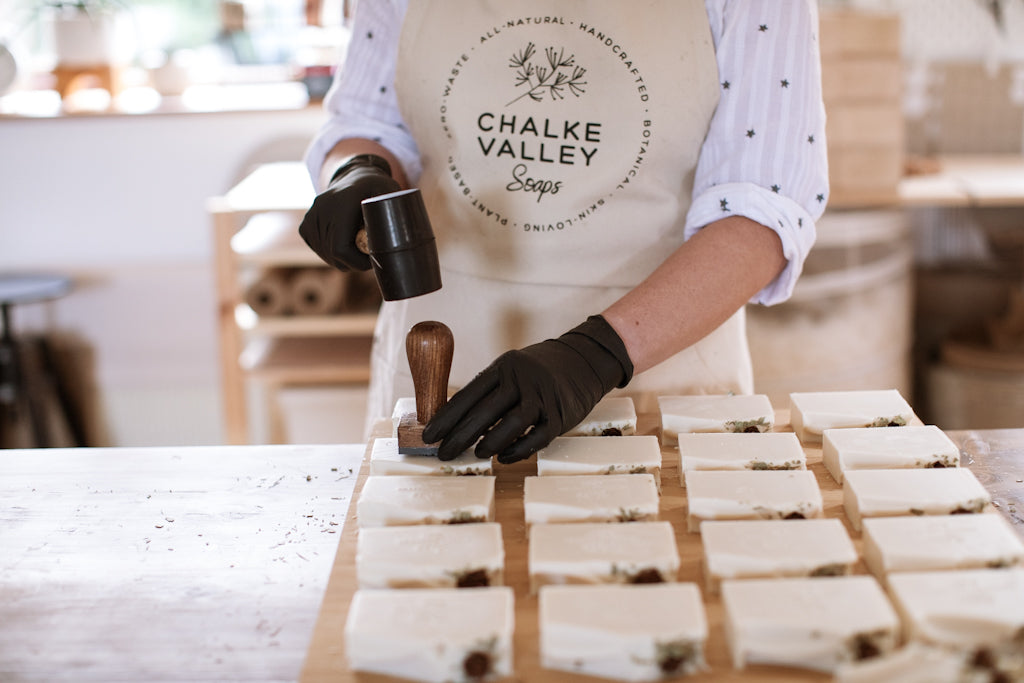 100% Goodness. 0% Nasties.

Being good has never felt so fabulous!

Our beautiful natural products are scented with pure essential oils, coloured with mineral-rich clays & infused with organic botanicals.

Our products contain:

NO Palm oil
NO Animal products
NO Artificial fragrances
NO Synthetic colours
NO Harmful chemicals
NO Toxins
NO Parabens
NO Preservatives
NO Foaming agents
NO Bleaching agents
Handmade in small batches

Each and every one of our products is meticulously handcrafted from scratch, a testament to our unyielding commitment to exceptional quality.

With each batch, we produce just four loaves, translating to 68 individual soap bars. This small-batch approach enables us to concentrate on crafting premium-quality products, and we couldn't be more content with this artisanal scale of operation.
Cold-process method

Embracing the traditional cold-process method, enhanced by cutting-edge techniques, we exercise unparalleled control over each ingredient that goes into our products.

Our advanced procedure allows for a slower, more intentional saponification and curing process, which not only optimises the beneficial properties of our carefully selected oils and butters, but also ensures an elevated quality that stands head and shoulders above commercial soaps.

With this meticulous approach, we're able to create soaps that are as good for your skin as they are for the planet.

Learn more about our formula here.
Cruelty-free & Plant-based

None of our products are tested on animals!

With one exception of the Honey Meadow soap, all our products are 100% Vegan-friendly.

At Chalke Valley Soaps, we operate on the principle that the term "sustainable palm oil" is somewhat misleading. The rationale is simple: if the demand for palm oil were to decrease, so would the levels of deforestation commonly associated with its production. As a result, you'll find that none of our products contain this ingredient.

Instead, we've opted for more eco-friendly alternatives like coconut oil, cocoa butter, and shea butter. These ingredients not only offer excellent skincare benefits, but they can also be sourced in a genuinely sustainable manner.

We take great care in partnering with suppliers who share our commitment to environmental responsibility, ensuring that every ingredient we use aligns with our ethos.
Eco-conscious inside and out

Our eco-conscious ethos isn't just skin-deep — it permeates every facet of our operation.

Inspired by the urgent need to protect our planet (because let's face it, there's no Planet B), we go the extra mile to craft exquisite natural products.

But we don't stop there: we also ensure that each product reaches you in zero-waste, plastic-free packaging. Crafted from recycled materials, our packaging isn't just recyclable — it's also reusable and home-compostable.

Our commitment to sustainability extends to our choice of partners as well; we proudly collaborate with suppliers who share our dedication to environmental responsibility. This is our way of ensuring that every purchase you make is a step towards a more sustainable future.
Small but mighty

High five indeed, because your support is the lifeblood of our family-operated business!

Navigating the waters of running a small, handmade venture in this expansive world is no small feat, and we relish the close-knit relationship we share with our cherished customers.

Each product that departs from our workshop undergoes a rigorous quality check, ensuring that it meets the highest standards of craftsmanship.

So, when you unbox a Chalke Valley Soaps package, rest assured that a 'luxuriously handmade feel' is not just an expectation — it's a guarantee!