Regular price
Sale price
$15.52 USD
Unit price
per
Sale
Sold out
With Oatmeal, Chamomile and Ylang Ylang Essential Oils
PURE - Hydrating solid shampoo for dry hair and scalp with Oatmeal, Chamomile, and  Ylang Ylang essential oils.
Make dry, dull hair and itchy scalps a thing of the past with our PURE shampoo bar. Infused with exceptional quality, naturally derived ingredients, it's PURE indulgence for your hair. And why not? You deserve it. This simply luxurious shampoo bar is made from a carefully chosen blend, designed to gently soothe and hydrate your scalp and give your hair a beautiful healthy shine.
Wild Ingredients
Ground oats soothe sensitive scalps
Chamomile essential oil provides a calming effect on the scalp and adds tons of shine and softness to the hair
Ylang Ylang essential oil hydrates dry hair.
Sweet Almond Oil provides moisture to the hair and helps relieve itchy scalps. 
This shampoo bar is
Soap-free & pH Balanced
Made with naturally derived ingredients
Vegan & Cruelty-free
Free from SLS and other Sulfates
Free from Silicones, Parabens, synthetic fragrance
Colour-safe
Mild & bubbly.
It is NOT soap, but pH balanced shampoo bar therefore no acidic rinse or transition period is required as you would get with soap-based shampoo bars.
INGREDIENTS
Sodium cocoyl isethionate, Sodium lauryl sulfoacetate, Cocamidopropyl betaine, Cetearyl alcohol, Aqua, Cetyl alcohol, Prunus amygdalus dulcis (Almond) oil, Behentrimonium methosulfate, Maranta arundinacea root powder, Panthenol, Avena sativa kernel (Oat) flour, Glyceryl caprylate, Cananga odorata flower (Ylang Ylang) oil, Anthemis nobilis flower (Chamomile) oil, *Linalol, *Farnesol, *Benzyl Benzoate.
*=Naturally occurring in essential oils
INGREDIENTS EXPLAINED
Sodium cocoyl isethionate, Sodium lauryl sulfoacetate & Cocamidropopyl Betaine are naturally derived mild surfactants responsible for cleaning our hair and scalp from excess sebum and dirt.
Behentrimonium Methosulfate is a conditioning agent. It has nothing to do with sulfates Derived from rapeseed and coconut oils.
Cetyl alcohol & Cetearyl Alcohol - Not to be confused with alcohol (ethanol), provide softening, and hydrating properties and act as a thickener. Derived from rapeseed and coconut oils.
Sweet Almond Oil has hydrating and nourishing properties that moisturises the hair, reduces breakage, split ends, and relieve itchy scalps.
Maranta arundinacea root powder – natural arrowroot powder used as a thickener.
Panthenol (Provitamin B5) protects hair from styling and environmental damage by locking in moisture. It also adds volume and shine.
Glyceryl caprylate is a natural preservative.
Ground Oats help soothe a sensitive scalp.
Chamomile essential oil provides a calming effect on the scalp and adds tons of shine and softness to the hair.
Ylang Ylang essential oil provides hydration to dry hair.
View full details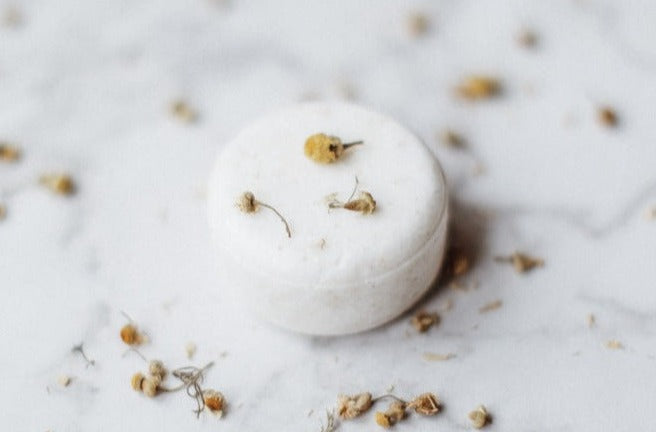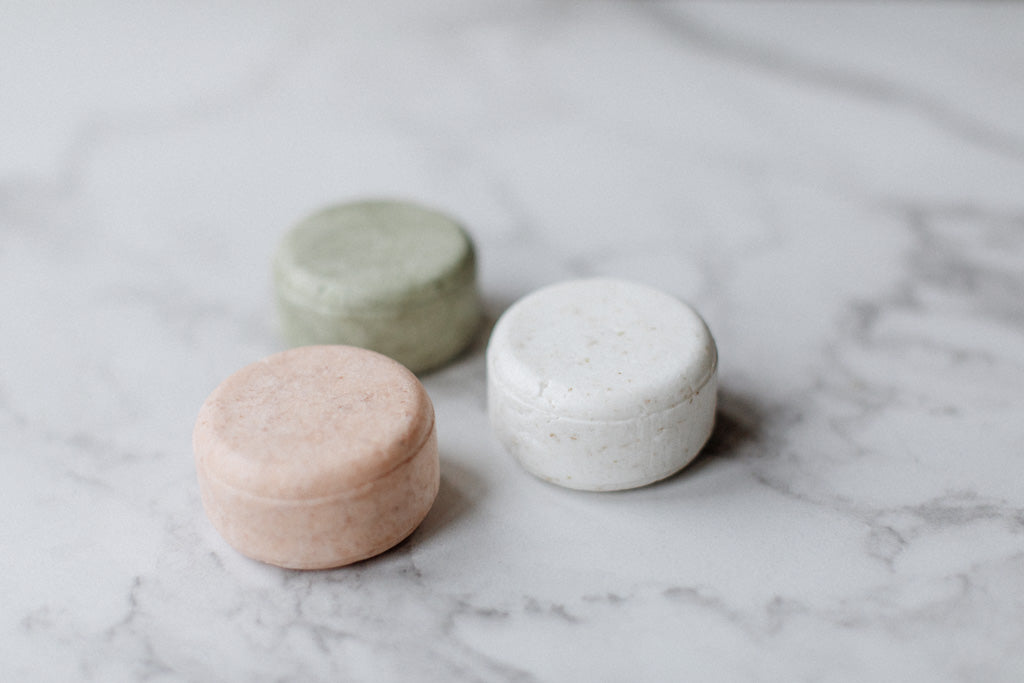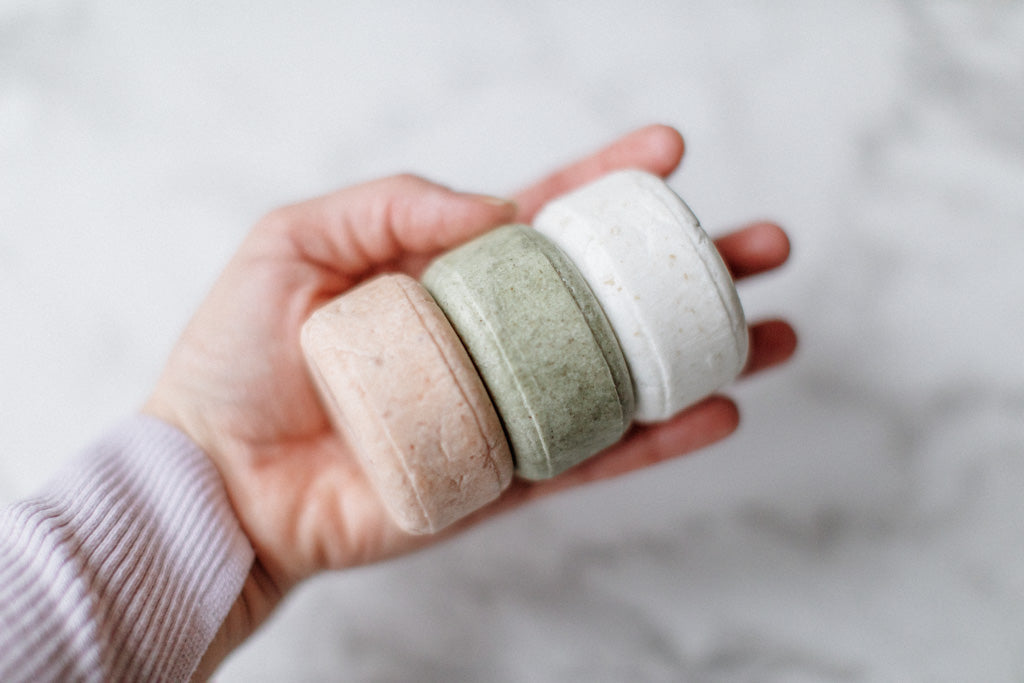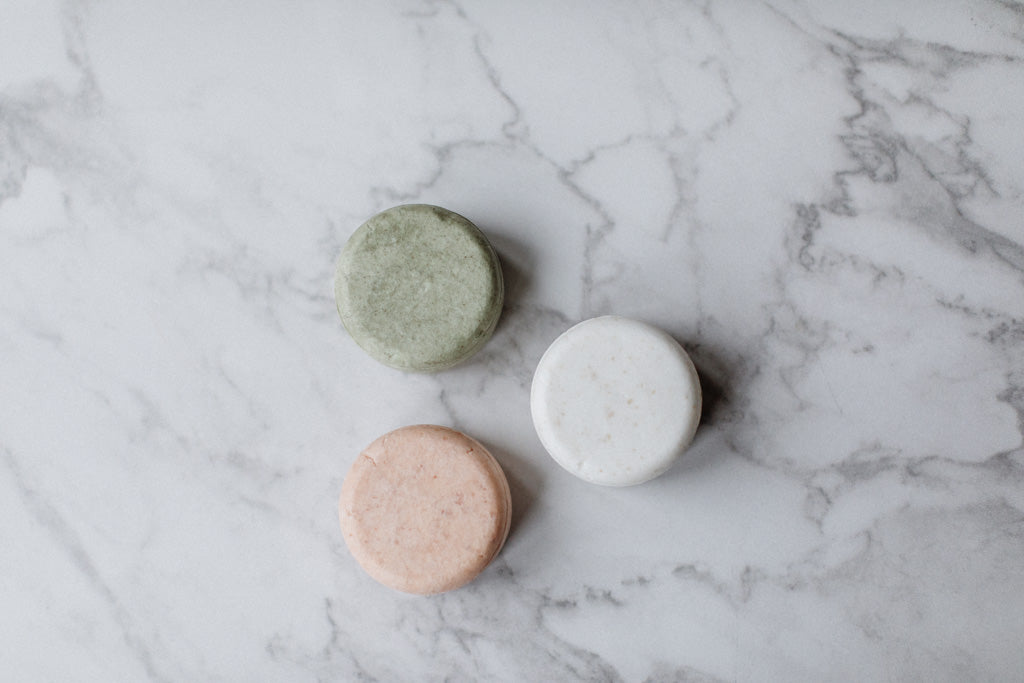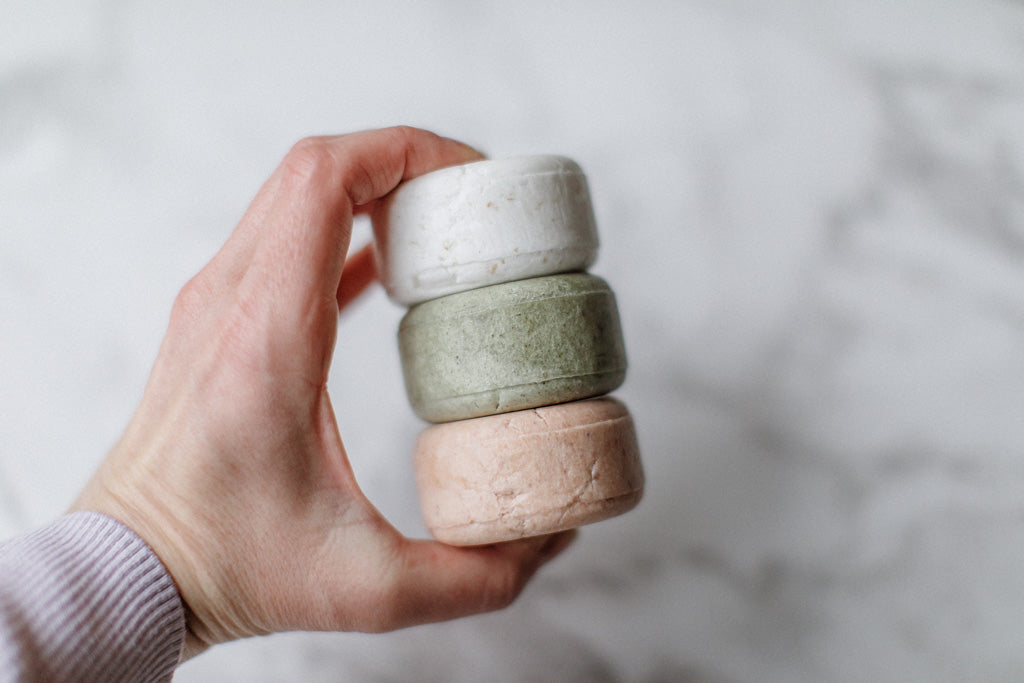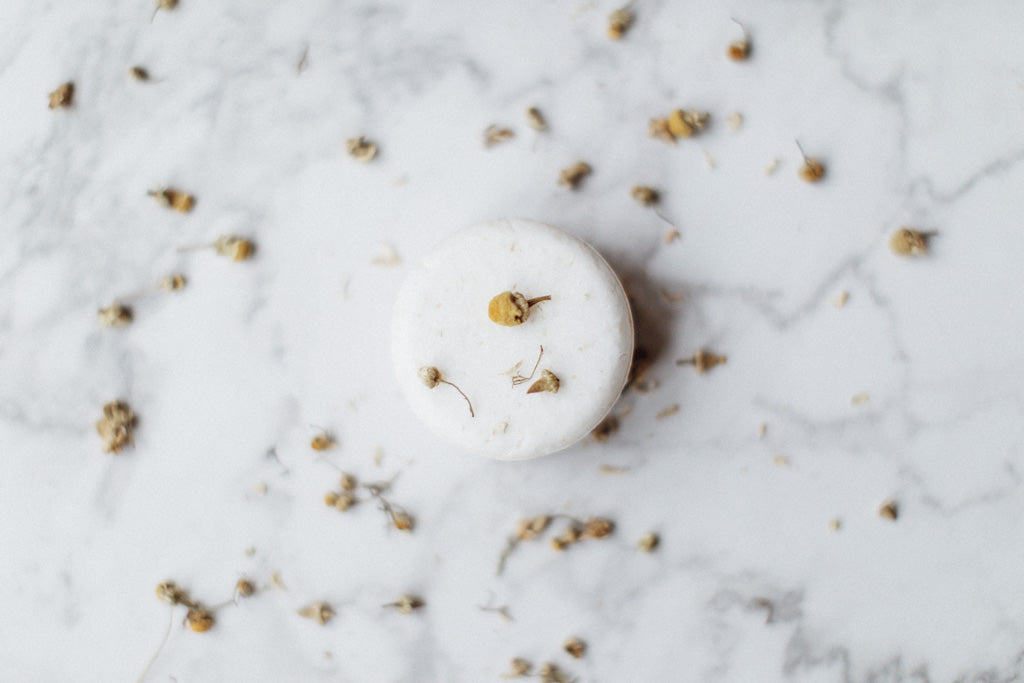 Collapsible content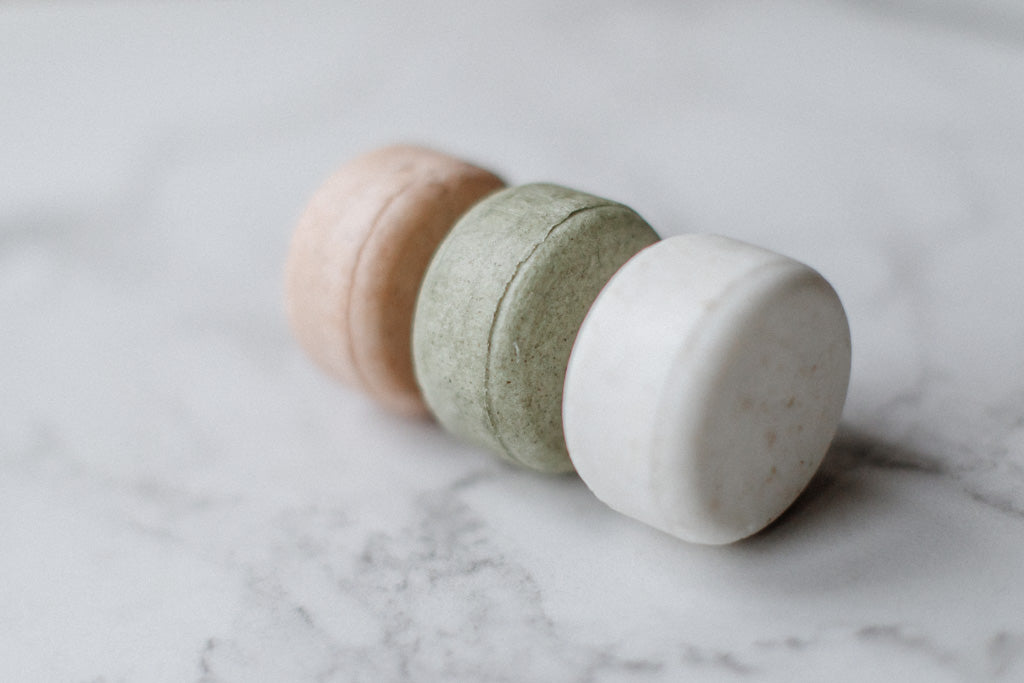 HOW TO USE


Shampoo bars:
To use your solid shampoo bar, build up some lather by rubbing it to wet hair. Wash all over your hair and scalp then rinse. Repeat once if necessary.

Help your shampoo bar last longer by keeping it dry between uses on a draining dish, if you need one then please see our accessories.

Conditionel bar:
Wash your hair with solid shampoo. Wet the conditioner bar in warm water and apply it on the length of your hair. Please note, the conditioner bar will not lather, simply stroke your hair gently with the bar and watch the conditioner soften, nourish and detangle your hair. We recommend starting with a small amount for your first wash and increasing as required. Allow the conditioner to sit for a few minutes, then rinse. Store dry between use.
MEET THE MAKER


Wild Ona is a family-owned eco-friendly brand with a mission to eliminate plastic waste and unnecessary harsh ingredients from haircare products.

Their promise is that you CAN have great hair without harsh ingredients or plastic waste!
QUESTIONS & ANSWERS


Q: Are your shampoo bars suitable for coloured hair?

A: Yes! Our formulas do not contain sulfates (the ones to blame for stripping off colour) therefore suitable for coloured hair.


Q: I'm not sure which bar to choose, because my scalp is sensitive, but my hair is oily.

A: For sensitive scalp, we always advise to go for the PURE bar. Oftentimes people with itchy scalp end up touching it too often which causes hair to get oily quickly.

I always ask a person if they have oily skin as well. If a person has oily skin then their scalp is naturally more oily too, in that case, they would benefit from BALANCE bar for oily hair.


Q: I live in hard water; would your shampoo bar be suitable for hard water areas?

A: Wild Ona bars are pH balanced shampoo, not soap, therefore they are suitable for hard water areas.


Q: My hair is oily, but I find shampoo bars for oily hair to be too drying.

A: BALANCE bar has been formulated to help gently cleanse the scalp, help balance sebum production and at the same time nourish dry ends, it will not be drying!


Q: How long does your shampoo bar last?

A: It is 90g and depending on usage lasts around 60 washes, or 3 months' worth of washing, which replaces up to 3 BOTTLES of liquid shampoo!


Q: Do your bars contain Palm oil?

A: All our ingredients are certified palm oil-free.


Q: Can I use your shampoo bar for my children?

A: Until up to puberty children's hair produce very little sebum (around 6 times less than adults) therefore, they need only very gentle cleansing. If used for children, we advise not to rub the bar onto the child's scalp, but rather create lather (foam) in your hands and use it to wash hair and scalp. Our bars are not intended for children below the age of 3.


If you have any more questions, please email info@wild-ona.com
Packaging & Shipping

All our products and labels have been designed to be 100% plastic-free and will be carefully prepared in eco-friendly packaging then shipped within 3-5 business days. Express delivery service is available.

READ FULL SHIPPING INFO

Loyalty Programme

Earn Bubble Points each time you shop with us or follow our social media accounts. Spend your Bubble Points on soap, bath salts, shampoo bars or anything you like in our shop.

You can also earn a discount voucher each time you refer a friend to us! 

LEARN MORE

Disclaimer

We at Chalke Valley Soaps are not medical or healthcare professionals and do not claim that the use of our products may have a positive effect on pre-existing physical and/or mental health conditions. The information in our listings pertains to the properties of specific ingredients used in the product.