Regular price
Sale price
$5.82 USD
Unit price
per
Sale
Sold out
Share
This smart little pouch will help to make the most out of your handmade soaps!

Our natural pouch is a must-have for any soap lover! Not only does it store your bar keeping it nice and safe, but it is also a soap saver ensuring that you used every last bit and if that wasn't enough it also makes an amazing natural exfoliator.

Natural Agave plant fibre, cotton rope & wooden lock bead
Size: 14 x 10 cm  /  5.5 x 4 "
Machine washable at 30 Celsius
Designed especially for our soaps to fit in perfectly
HOW TO USE

Our 3-step super duper skin-renewing technique will leave your skin feeling squeaky clean and well hydrated! Do it once a week and your skin will thank you.
1. Pre-wash
Grab your soap and wash over your body with it. No pouch is involved here yet. This is essential to remove the dirt and excess oil from the surface of your skin.
2. Exfoliating baby
Use your pouch like a glove, make it wet and lather your soap for 2-3 seconds. Then put the soap down on a safe rack and start wash over your body and enjoy the exfoliating effect. You can simply adjust the pressure according to your needs. If you step aside from the stream, your lather should easily last from head to toe.
3. Lather & go
Rinse yourself with water and using your hands, lather up your naked soap for another full-body round. Yup, that's right! You really want to feel that luxuriously rich creamy lather on your freshly exfoliated skin. Trust me, you do!
Using this technique, the benefits of the natural ingredients will be able to enter your pores and release their wonderful benefits to make your skin happier.

Thanks to the handy strings our Exfoliating Soap Pouch can be easily kept in the shower on a hook so you can reach for it whenever you need a good scrub.
CARE
Use the string to hang your Exfoliating Soap Pouch away from direct streams of water.
View full details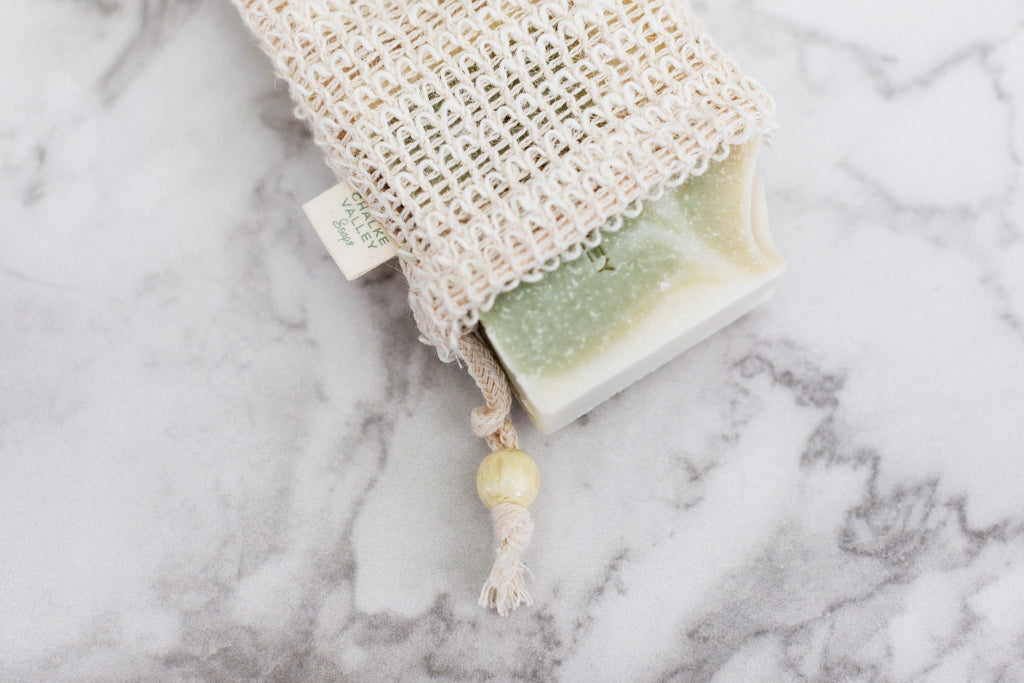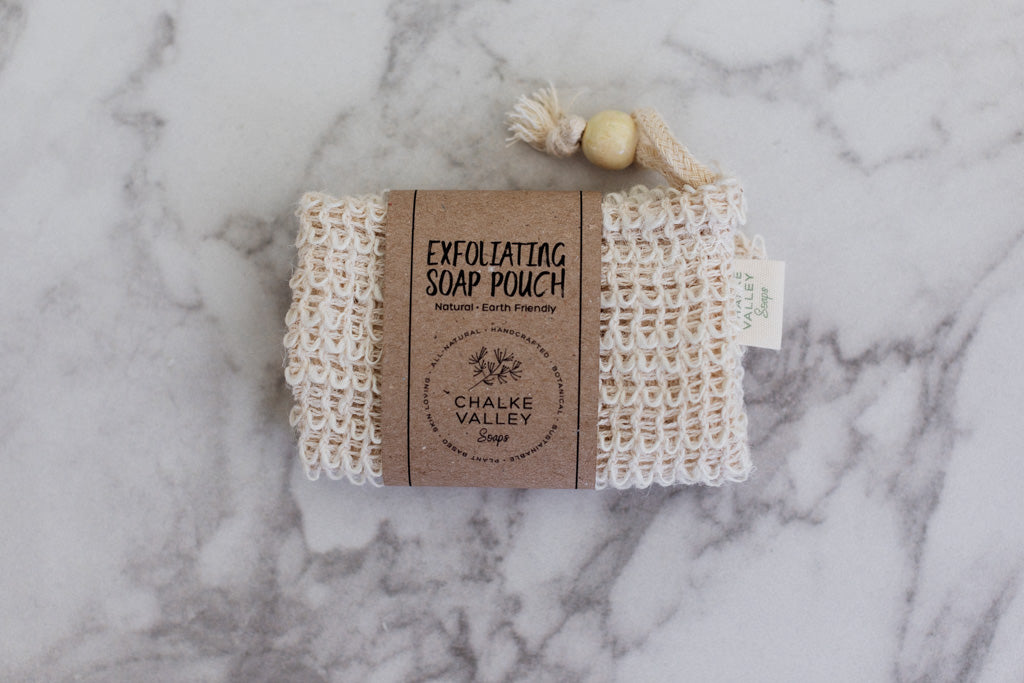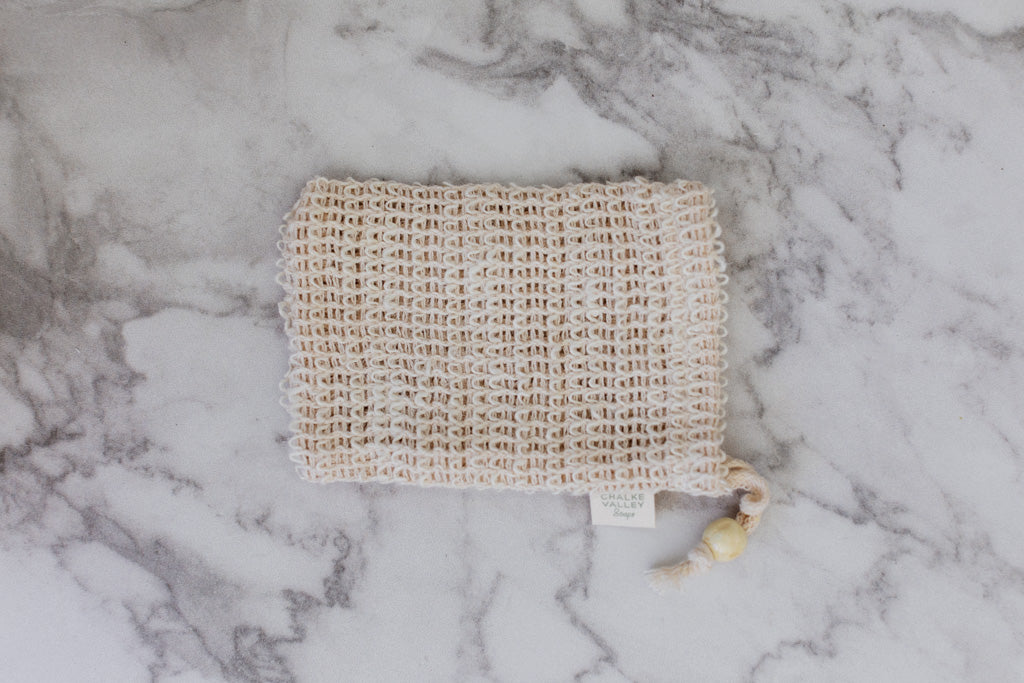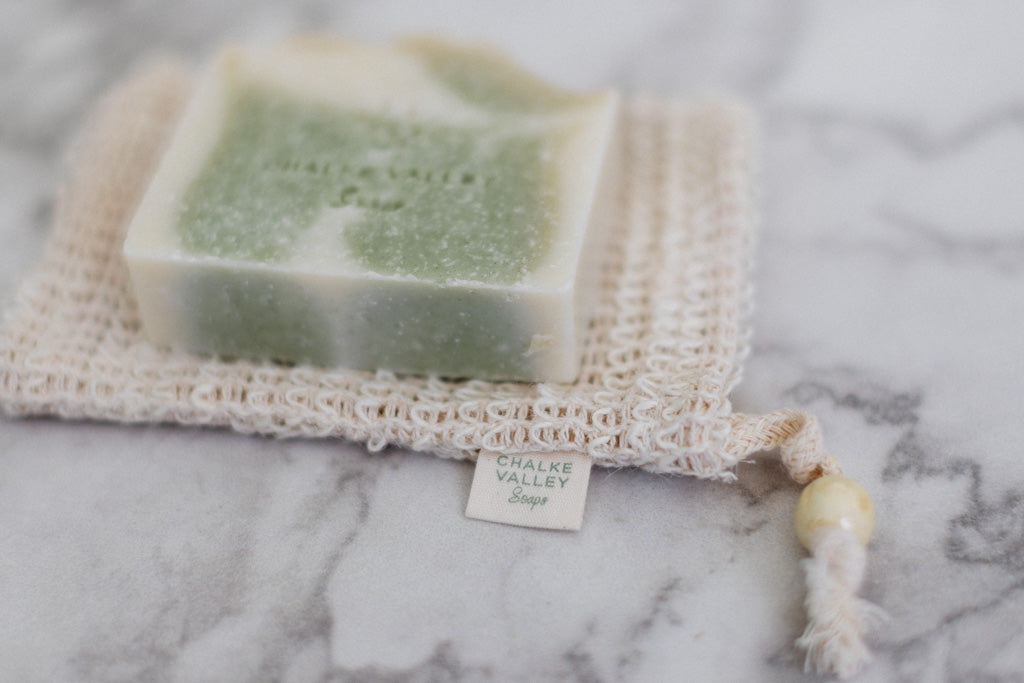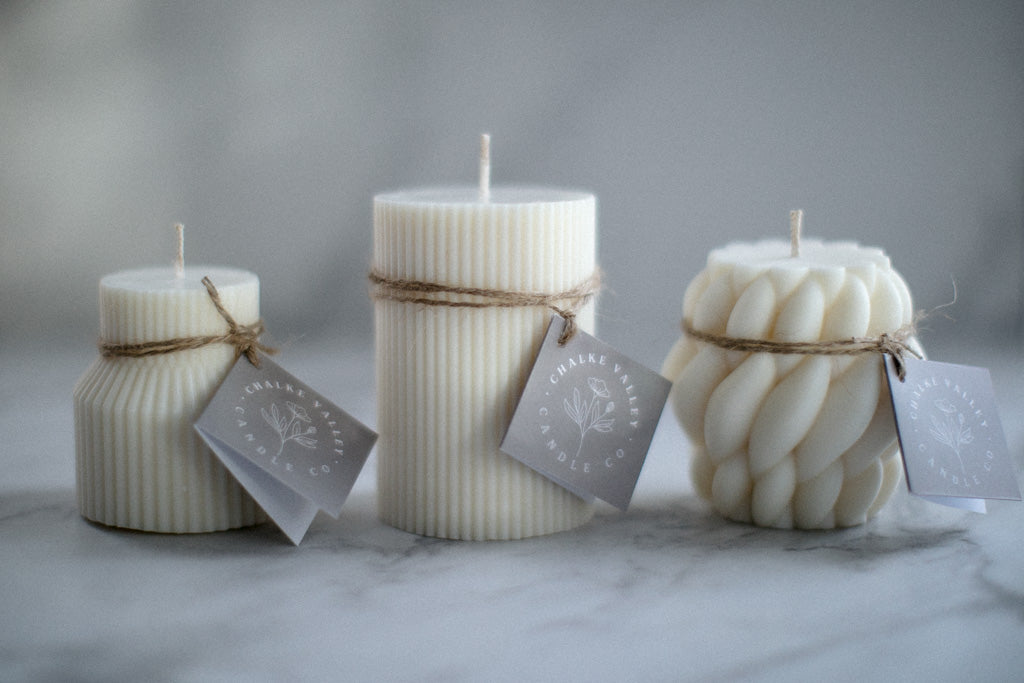 We either craft the products ourselves or source them from like-minded artisans, reflecting our commitment to creating beautiful, luxurious handmade items while taking care of our beautiful planet.
Packaging & Shipping

All our products and labels have been designed to be 100% plastic-free and will be carefully prepared in eco-friendly packaging then shipped within 3-5 business days. Express delivery service is available.

READ FULL SHIPPING INFO

Loyalty Programme

Earn Bubble Points each time you shop with us or follow our social media accounts. Spend your Bubble Points on soap, bath salts, shampoo bars or anything you like in our shop.

You can also earn a discount voucher each time you refer a friend to us! 

LEARN MORE